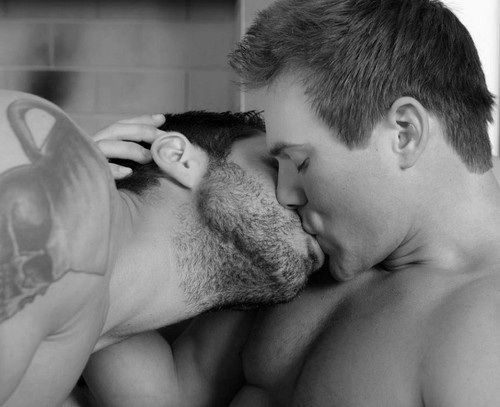 4.5 stars
With The Band is the story of an up and coming Seattle band. Aaron has just moved back to town after the demise of his relationship and band due to a bad break up. In Seattle, he joins Schadenfreude. The band members are his brother Todd, sister Elena, and the siblings Andre and Bastian. The band has a very important rule and that is not to get romantically involved with each other. Aaron thought this would be easy, considering two of the members were family and the other two were straight. Aaron had no idea that Bastian is bisexual.
Upon meeting sparks immediately fly between Aaron and Bastian. It started off as something physical at but they soon realized it was more. I felt the development of their relationship was well written. There was an easy friendship between the two and a smoking hot chemistry in the bedroom. I often found myself wishing I could join them :P
All would not be easy as they would need to deal with the pressures of making as a couple and a band, a stalker ex-girlfriend, and just everyday life.
I'm pretty new to reading M/M genre romance books.I would recommend this book to anyone considering delving into this genre. This is a sweet, sensual book with a great story.
P.S. I hope the picture doesn't gray out but if does I apologize. It's all photobuckets's fault for being greedy.