<"<a href="http://media.photobucket.com/image/men kissing/weltenbummler1949/Arte - Kunst - Collagen/Men/Kissing men/600-kiss.jpg?o=142" target="_blank">
">
To say that I loved this book is putting it mildly. I've been wanting to venture into M/M romance but didn't know where to start. Feeling silly I asked a GR friend for her suggestion. This book was recommended by her and so glad I listened. It was a passionate and endearing friends to lovers story. I really felt Griff and Dante. I felt their love, confusion, fear, and sexual tension. I felt that they were so brave. There was this underlying vulnerabilty that was truly felt through out the entire story. Their love scenes were written beautifully and were steamy. Five awesome stars!
This is a great book to pop your M/M cherry with.
<"<a href="http://media.photobucket.com/image/cherry popping/xgrrl45/cherrypop.jpg?o=11" target="_blank">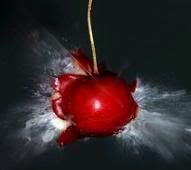 ">
And guarantee will leave you wanting more.